Fitness Center Dues
3/9/2023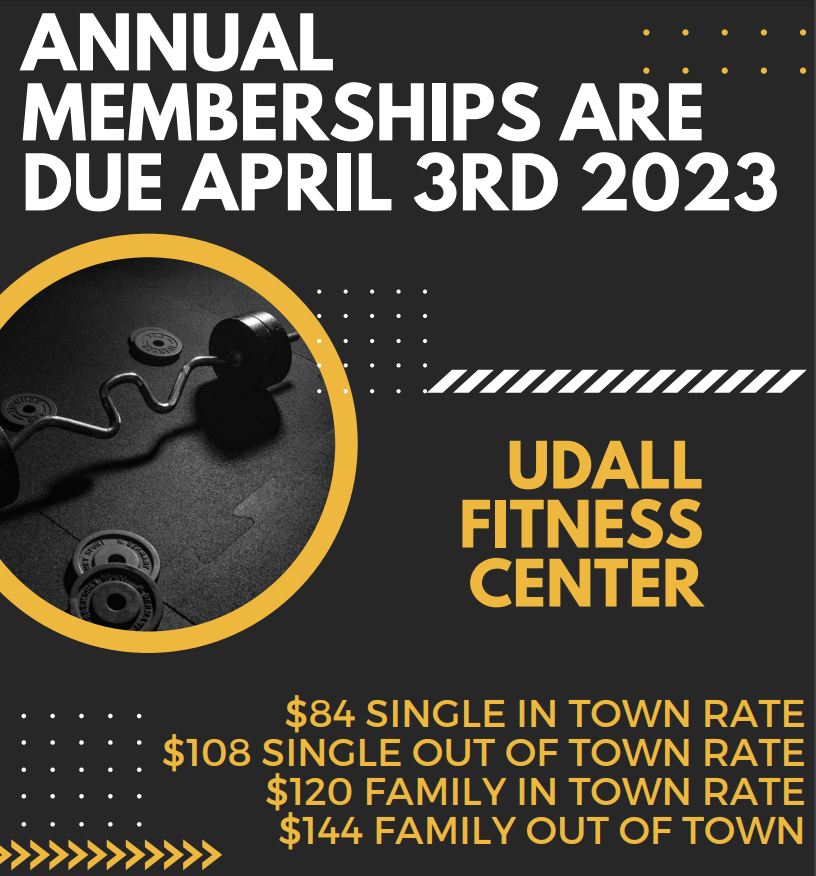 It's hard to believe but the fitness center has been open for a year and with that the free year of using the fitness center is coming to a close.
To continue using the fitness center, you will need to come into the city office and fill out a new contract and pay your yearly dues.
All money recieved from the dues will go into an account for the upkeep and replacement of the exercise machines.
The cost of utilites, maintenance of the building and the repayment of the loan that was used to fund the building all comes out of the general fund and debit service budgets that comes from property taxes.